Google SEO in Woking, Surrey
Leading digital and SEO agency working in and around Woking, Surrey
We are JJ Solutions, a small team of SEO consultants and web designers working for individuals and companies in Woking, Byfleet and throughout the nearby areas of Surrey and South London.
There is no point in having a great-looking website filled with images, video or useful information if no one can see it. There are over 500 websites around the world being launched every minute, so how can you get yours seen?
Search engine optimisation (SEO) is all about making an investment in your visibility online, through a combination of technical expertise and research, engaging content and different techniques, so your site ranks higher in natural search engine listings in Google, Bing and Yahoo. We create and deliver carefully planned and cost-effective organic digital marketing  and SEO campaigns, leading to increased website traffic and revenue for you or your business.
We offer everything from exceptional web design and development, through to PPC or Google Ad campaigns, social media marketing and management, and persuasive copywriting and content creation.
We take time to understand your goals and business and will take time to research your competition and space within the marketplace. We build campaigns that will carefully target your audience, for a strong conversion ratio. For us, it is all about results. We never tie our clients into big contracts, we simply rely on the results we produce and our exceptional reputation. We can work with budgets of all sizes – and work hard to always deliver beyond your expectations.
We'd love to hear from you, so please call our App developers and search engine experts now on 020 3871 8773. We work throughout the local areas and can also provide SEO audits in Weybridge and Surbiton.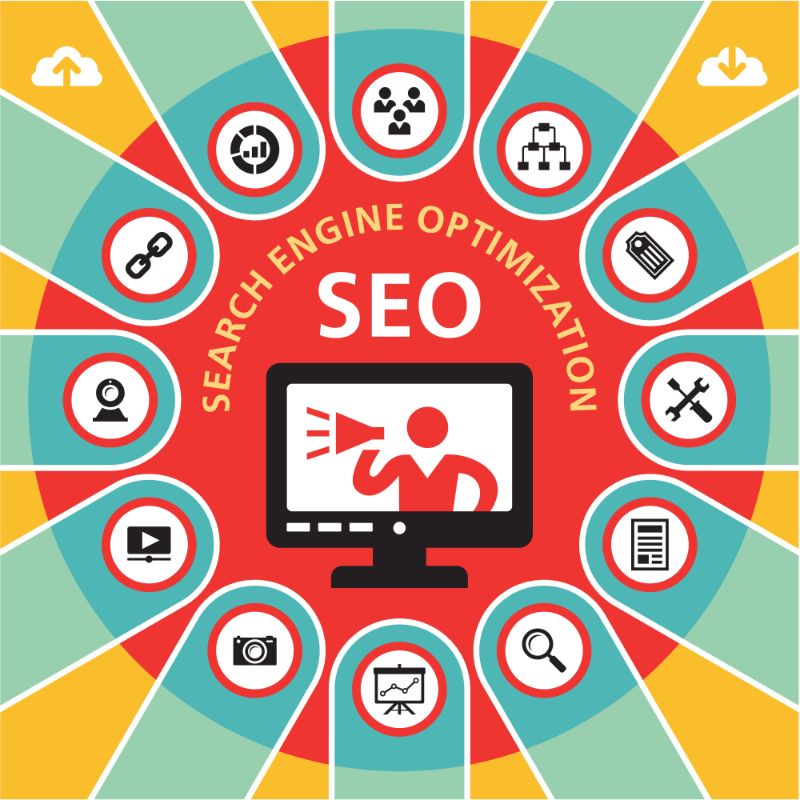 Digital marketing and copywriting near Byfleet (GU21)
Great content will set you apart from your competitors. As well as well-designed content marketing plan, we can maximise your reach through excellent content. We have a team of freelance copywriters who can help with landing pages, blogs, social media content, and more. Not only will you standard apart from your competitors but Google's website ranking algorithms will look more favourably on your content.
We specialise in landing pages that convert and get results. These are always designed around your needs and budget. We work with countless different industries and for companies of all sizes, from sole traders through to large commercial organisations. We tailor all solutions around your business, industry and unique requirements.
Woking PPC agency
Pay Per Click (PPC) is a measurable and cost-effective opportunity for businesses to get instant results. Overnight your business can be seen by thousands of people searching for the products of services that you offer. Our Google Ad consultants can set up PPC campaigns for you or optimise current campaigns so we can deliver fantastic return on investment.
Our SEO and PPC campaigns will:
Boost your online sales potential
Drive quality traffic to your website
Improve your online presence and boost brand awareness
Generate a great ROI
Give you complete control over budget
Web design and digital marketing how it should be done
Why does good social media management in GU21 matter?
Social media is becoming increasingly important for all businesses because it gives them a unique opportunity to connect with existing and potential customers on platforms like Twitter, Instagram, Facebook and LinkedIn.
We believe good social media strategy should be part of any digital marketing campaign and we have a wealth of experience in setting up and managing integrated social media campaigns.
Our SEO consultants near Woking can help with all aspects of digital marketing
Alongside all services, we offer SEO consultancy services, tailored to your needs. Whether you need advice or a one-time review of your marketing or SEO or you are trying to understand more about different digital marketing campaigns and what they could offer you for the budget you have available, we can help. Reda our blog on: Why is my website not at the top of Google?
We offer:
A jargon-free approach to SEO
A track record for delivering cost-effective results
Everything from B2B to e-Commerce solutions
Hundreds of local and happy customers
To talk to our inbound digital marketing experts in Woking, please get in touch
We'd love to hear more about what you need. Call James and Jason on 020 3871 8773 or email us at hello@jj-solutions.com and we can get back to you