PPC and paid advertising agency in Surrey
Whether you are using Google Ads, Facebook Ads, Bing Ads, or another advertising platform, Pay Per Click is a quick and simple way of getting your website to the top of Google and other search engine rankings.
We are one of Surrey's premier PPC agencies, delivering exceptional performance on platforms such as Google Ads. We can help you drive your business forwards by creating campaigns that deliver results.
PPC plays an important role in today's digital marketing strategies and will put your message in front of a targeted audience who are interested in what you have to offer. Advertisers are only charged when a person clicks on the ad – and with PPC, visitors are 50 percent more likely to purchase something from a site than organic visitors, the gains of leads will far outweigh the cost of these clicks.
While there are other local companies offering this service, this is an area our Google Ad experts have a wealth of experience and knowledge in all aspects of PPC and the execution of PPC campaigns, so we always deliver a clear ROI for our clients.
We offer a range of PPC services:
PPC management: We focus on personalising our service, so we research, design and manage a PPC campaign developed around your needs.
PPC audits and reports: We make things easy to understand by producing meaningful data, so we can make better decisions about your PPC campaign moving forwards.
PPC consultancy: We offer all aspects of SEO consultancy, including PPC consultancy.
PPC forms part of our wider SEO and digital marketing services, including social media management and marketing, copywriting and organic SEO.
To chat with our Google Ad consultants James and Jason, please call us now on 020 3871 8873.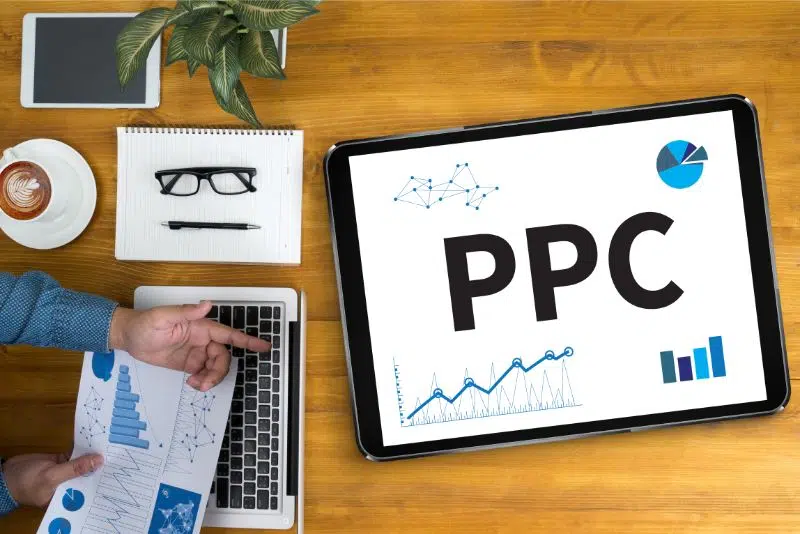 Surrey Pay Per Click Services: What are the benefits for your business?
More businesses than ever are taking advantage of the power of PPC and Google Ad campaigns to reach new customers and boost profits. What is it about PPC and Google Ads that can benefits businesses?
Here are just a few of the benefits:
Advertise to people searching directly for a product or service you offer: PPC Ads allow you to put your website in front of people who are interested in what you have to offer at that time. These people are actively searching for this and you can target specific customers, locations and timeframes to do this.
Measurable ROI: PPC advertising gives you measurable ROI so you can see exactly what is happening.
Brand exposure: People automatically trust search results towards the top of Google, and PPC will get your site in front of completely new customers.
Fast and immediate: Organic SEO can take months but PPC and immediate and allows you to be at the top of ranking within a couple of hours. It also allows you to see the results of your campaign quickly, so it can be tweaked for maximum results.
Control your budget: With PPC, you will know exactly how much you are spending, so there will never be any unexpected costs, allowing you to stick to your budget.
Advertise locally: If you are a local Surrey business looking for PPC, you can reach out to potential new customers in a specific location.
Surrey Google Ad campaigns created
As PPC specialists, we can manage every step of your PPC campaign, from researching and selecting the right keywords through to creating landing pages that are optimised. We will get to know your business and industry sector, as well as understanding what your competitors are doing, so we can deliver the results you need.
Our in-house copywriters ensure your adverts are focused on the ad group's keywords, with a strong call to action. We also continuously test to ensure you are getting the maximum amount of traffic for the lowest cost. Ongoing optimisation will refine your campaign. We deliver PPC reports, so you can see and understand clearly how your campaign is performing.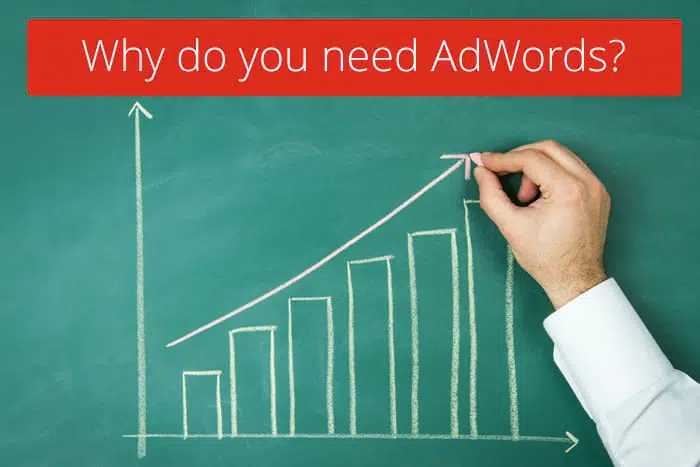 Kickstart your business with Google Ads and PPC. Call our AdWords consultants now
If you think PPC could help your business, please call us on 020 3871 8773 or email hello@jj-solutions.com and we will happily tell you more about the work we do.