SEO & PPC services Weybridge
Expert SEO agency working for small and medium-sized businesses in and around Weybridge, Surrey
Rank higher in Google Get the most out of Google Ads Monthly blogging service SEO Landing Pages
Here at JJ Solutions, we SEO and digital marketing specialists who are passionate about delivering the best results for our clients in Weybridge, Chertsey and the wider areas of Surrey and South London. There is no point in offering a service or a product if no one knows about it. Our search engine optimisation (SEO) team will drive more users to your website, so you can achieve your business goals.
Our SEO agency specialises in web design and development, SEO, PPC (paid advertising), copywriting, social media management and more. Since we founded our business in 2001, we have helped hundreds of local customers reach their aims and grow their local businesses.
Optimising a website involves many different elements, including meta optimisation, content writing, on-page and off-page optimisation, and highlighting keywords. This will ensue your business ranks more highly in sites like Google and Bing. Our tried and tested strategies have been developed in-line with Google's best practices, so you are never penalised.
There is no 'one-size-fits-all' approach to SEO and our work. We will take the time to learn more about you and your business, so we create an SEO and digital marketing strategy that is right for you and your brand.
To talk about our SEO packages, please call our SEO consultants now on 020 3871 8873.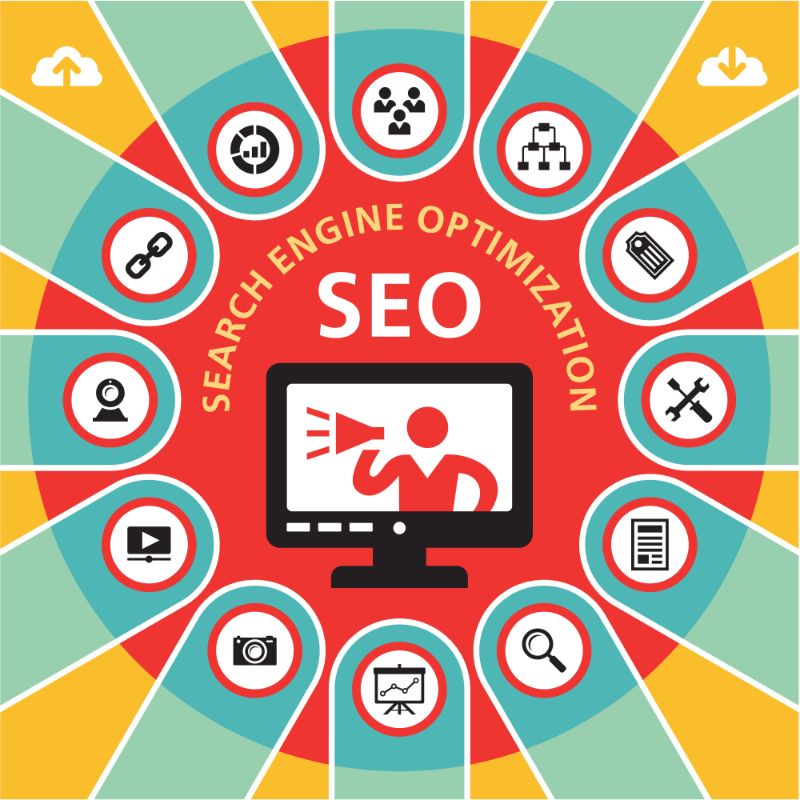 What our SEO agency near Chertsey (KT11) offers our clients
Our inbound marketing experts will help you generate more website traffic leading to conversions, such as enquiries and bookings. We undertake SEO audits and detailed competitor research, so we can give you an edge.
Our Weybridge SEO services can help you:
Boost conversions and increase leads
Actively target users who looking for information related to your services or industry
Improve user experience, so your website is fast and smooth for users
Boost brand awareness, credibility, and trust
Gain sales at a cost-effective price
Provide measurable results, so you can understand how SEO services bring value to your business
We can create SEO packages to suit every budget and offer our SEO services throughout the nearby areas, including in Surbiton and Woking.
Web design and digital marketing how it should be done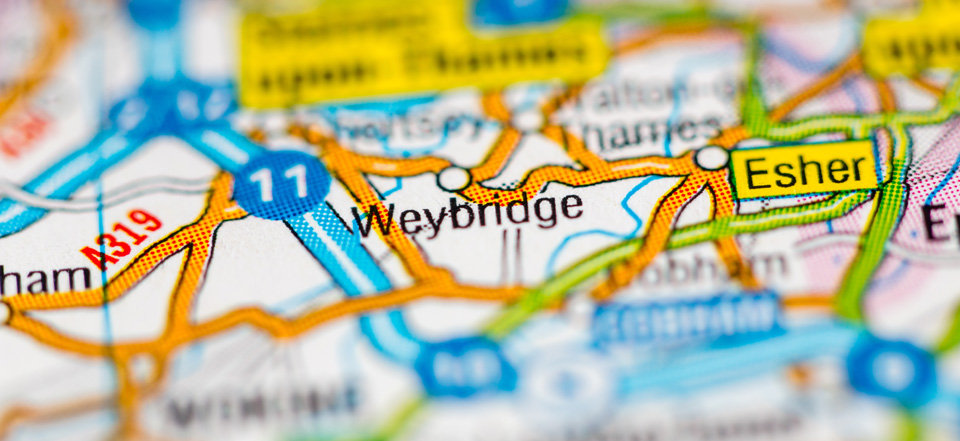 Website Optimisation for Google - Local SEO Weybridge specialists covering:-
Addlestone
Ashford
Byfleet
Chertsey
Elmbridge
Hersham
Laleham
Oatlands Park
Shepperton
Sunbury
PPC agency for Google Ads near Chertsey
Paid Search – called Pay Per Click (PPC) – is a fast way of gaining new web traffic for your Weybridge business. Our PPC campaigns cover all the big players, including Google Ads and Facebook, so we can drive quality traffic to your site and deliver high-quality leads and conversions. PPC is easy to track and measure, so is easier to manage costs and adjust your campaign once it is up and running.
Our Google Ad consultants can set up a campaign that targets your Google Ads to your market, with ease based on location, demographics and other variables. PPC is also very cost-effective because you are only charged if users click on your advert.
Weybridge social media and social media management
Social media can help to build any businesses reputation online and offline and provides a useful tool to grow your audience and potential clients. We can design and implement social media campaigns across all platforms including Facebook, LinkedIn, and Twitter. We can create shareable content that represents your brands and values and interact with your audience to maximise your reach.
Effective social media management also plays a huge role in improving organic search rankings, because it can establish your authority on search engines. Many people thinking writing for social media is simple, but it is not as straightforward as it seems. Read our blog on what you should post on social media.
KT11 & Weybridge copywriting and content for websites
Here at JJ Solutions, we create unique and engaging content, so whether you need potential customers to sign up to a newsletter or commit to make a purchase, we have the right words. Our freelance copywriters can create all types of content, including blog posts, emailing marketing copy, copy for websites, and more.
Increase your search visibility with our SEO services in Weybridge
Are you looking for a local SEO or PPC agency that really knows what they are doing? JJ Solutions is the team to call.
James and Jason can be reached now on 020 3871 8773 or email hello@jj-solutions.com and we will get back to you.