Web design Kingston upon Thames
Local Kingston-upon-Thames Web Design Company
As a business owner, your priority is sourcing new leads and attending to existing clients. Of course, at the same time, you want to attract a certain amount of interest through online mechanisms; but without the coding and design skills – not to mention time – this can be a tough commitment to fulfil. Instead of taking on this enormous challenge yourself, allow our SEO in Surbiton and Kingston SEO services help you.
Our consultancy has been providing robust solutions to businesses in your area for more than a decade, so get in contact with us today to find out more about the wide range of services we offer. Whether you need an SEO company in Kingston or New Malden, we'll provide the best service at the best price.
Get SEO and website quotes today by emailing us your details.
All Things Physiotherapy – Developing Existing Web Content
While many businesses start with a basic website, they often need help from a professional website design team further down the line to develop their existing content, reflecting the services they offer more effectively. In early 2019, All Things Physiotherapy approached JJ Solutions about the web design solutions we could offer them.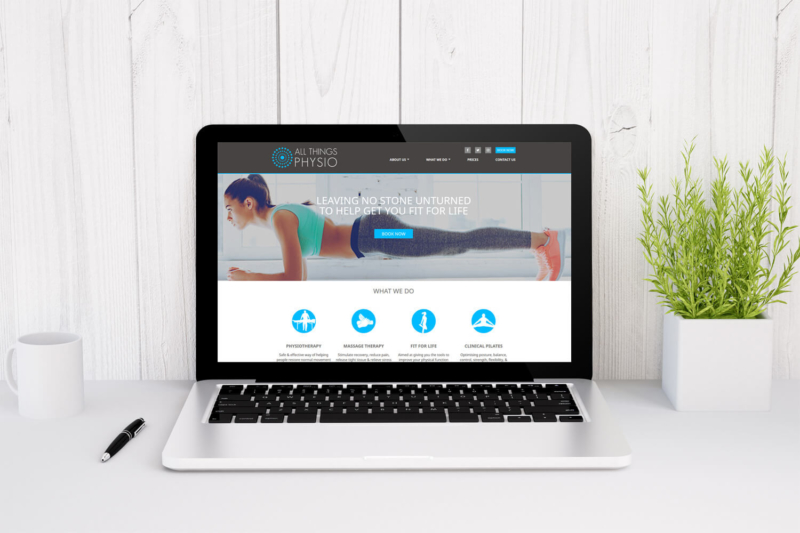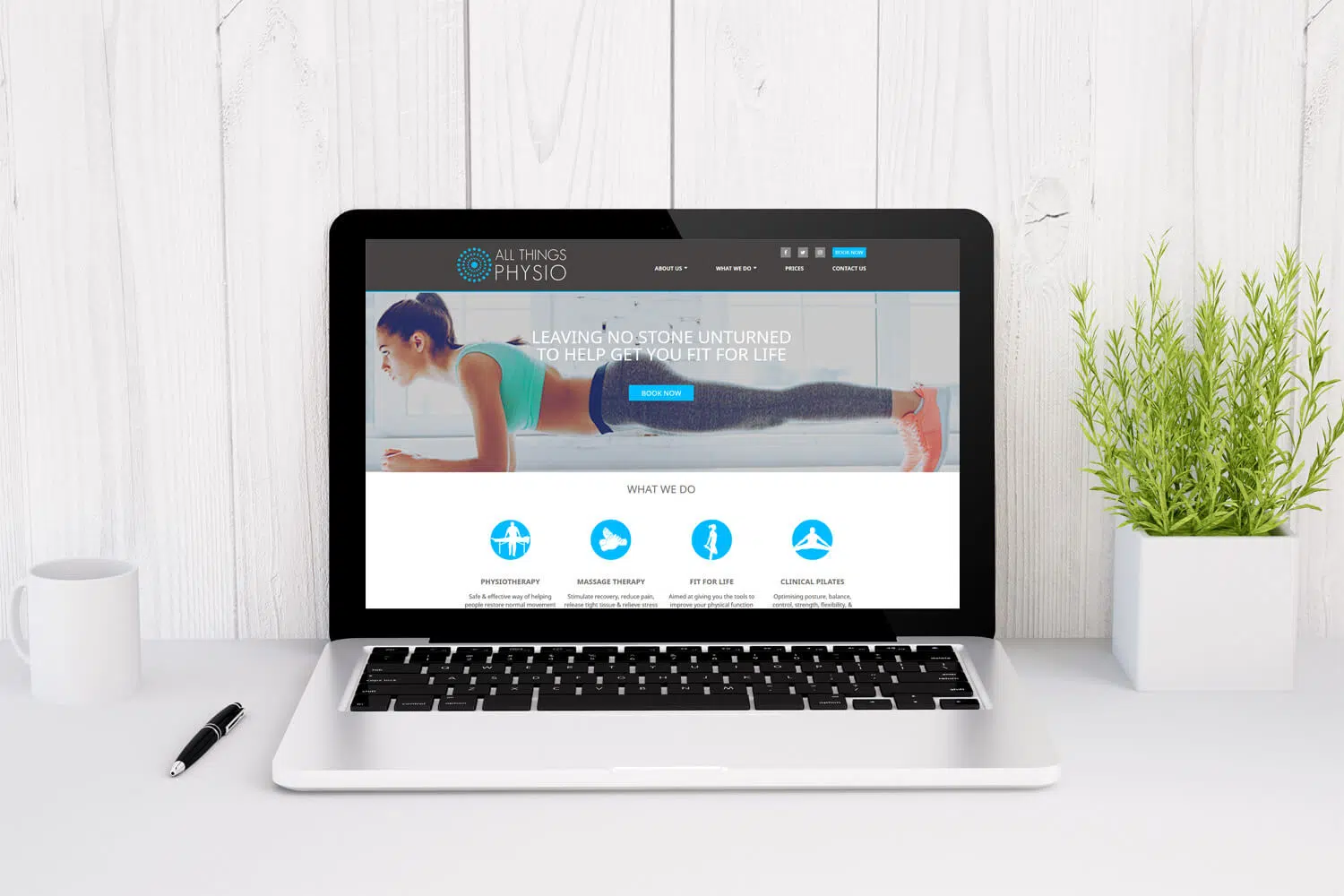 Client Brief – Kingston Web Design Services
Based in several locations across areas such as Kingston and Wimbledon, All Things Physio provides expert physiotherapy services, including massage therapy, clinical pilates and Fit for Life support. Their Wimbledon services were already busy, so they had no plans to expand there, putting the main focus of the business around Kingston. They wanted their content to target more customers in areas such as Surbiton, Hampton Wick, Ham, Norbiton, New Malden and Berrylands. Their lead physiotherapist, Andreas Chavez Kenny, got in touch with JJ Solutions about our services.
Even if we haven't designed your original website, our experienced web designers can work within the existing framework to expand content, tailoring it to your business goals. However, we can also design a new website if you'd like a complete update to ensure that it remains responsive, scalable and meets your needs. For this project, the content was quite limited in areas, so we could see a good opportunity to improve things.
The Results
Take a look at the All Things Physio website.
Andreas worked closely with our web design team to expand the available content. We also put him in touch with an expert copywriter to help develop the wording on the home page, About page and service pages for Physiotherapy and Sports Physiotherapy.
As you can see, the site now has a clearer structure and benefits, greater cohesion across the website design and a more appealing layout to help with conversions, as well as clickable links to take visitors through to relevant services. We've also worked closely with All Things Physio since this time, including targeting Kingston locations through the development of landing pages. This can increase high-quality leads where users are looking for physiotherapy services in these localities.
Start your web design project by calling JJ Solutions now on 020 3871 8773.
Kingston Web Design Quote
We understand how to help your business convey the best possible impression to its potential customers. At the same time, we also recognise that an exciting and eye-catching design is not enough on its own. People need to be able to locate your company online by running targeted searches through Google and other search engines.
We are a leading Reigate and Kingston search engine optimisation company which will be able to help your business sail up the rankings through the application of fully researched keywords and phrases, resulting in high numbers of visits and enquiries to its website.
Get a competitive and affordable website and ongoing SEO by contacting our JJ-Solutions: Kingston web development company today.
Think we can work together? Call our Kingston web experts today
For a free, no obligation quote and review of your web project or to discuss any of the other web services we provide, call us today on 0203 871 8773, email hello@jj-solutions.com or fill out our online contact form here.
See some of our more recent work