Google SEO & PPC services Warlingham
Digital marketing and SEO experts working in Warlingham, Surrey
First page on Google Get the most out of Google Ads Regular blogging & content marketing SEO Landing Pages
JJ Solutions is a local and specialist SEO and digital marketing agency committed to the growth of local businesses. Working for companies of all sizes in and around Warlingham, Hamsey Green and the wider areas of Surrey and South London, we deliver effective, measurable and cost-effective SEO and inbound marketing strategies that deliver results.
James and Jason are experienced, friendly and helpful App developers and search engine experts with over four decades of combined experience helping businesses succeed online. They are committed to utilising the latest digital marketing strategies and techniques, including SEO audits, PPC, social media, content creation and copywriting and other tried and tested services.
We want to build long-term relationships with our clients and stay up to date with the latest research, internet marketing techniques and search engine algorithms to ensure we meet our goals and always exceed expectations.
Here are just a few reasons why our clients choose us:
Innovative: We are always looking to improve our services and are creative, innovative and forward-thinking in our approach. We never use 'quick-win' approaches and always use the most transparent and ethical SEO techniques.
Excellent ROI: Working with us means you can make great savings. We are used to working with businesses of all sizes, including SMEs and sole traders, so can offer you SEO packages at excellent prices. As a small company, we do not have huge overheads; we can pass all these savings onto you.
Extensive range of services: We offer a wide range of services, including web design and development, SEO, PPC, social media management, e-Commerce development, digital marketing consultancy and copywriting. From building your site, through to promoting it online, we are the team to call.
Outstanding customer service: We are committed to offering our clients excellent customer service and a personal approach to our work. As a small business ourselves, we understand the importance of open and transparent communication. We are proud of our reputation throughout the local areas.
Do you need help with your SEO? Our digital marketers can help, so call us now on 020 3871 8873.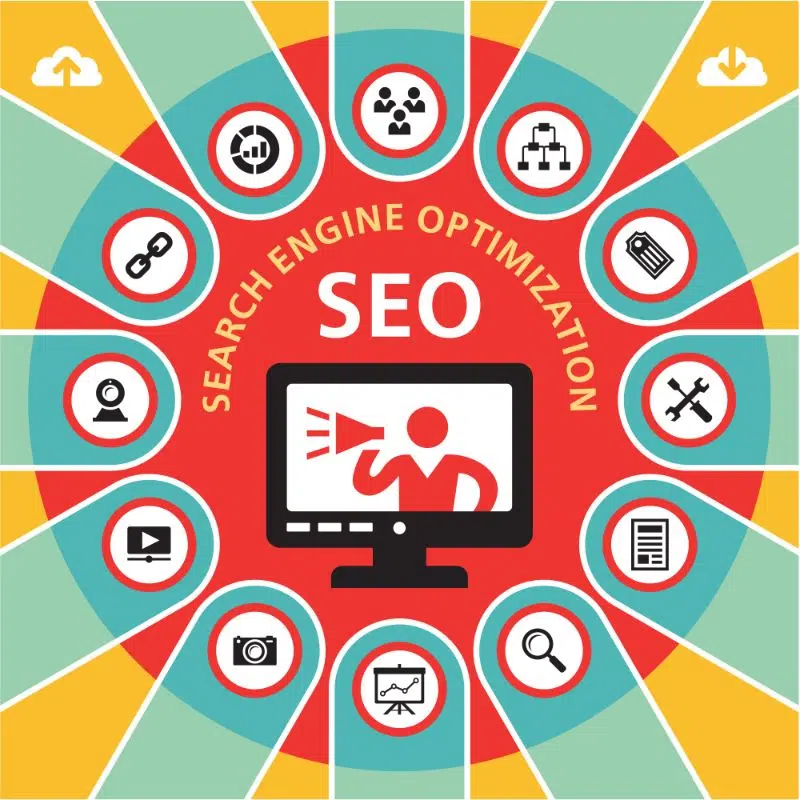 PPC (Pay Per Click) agency near Hamsey Green (CR6)
The internet is a crowded space with millions of businesses vying to be seen. Pay per Click or PPC advertising is a quick way to be found online, so you can get ahead of the competition. SEO is essential to grow your website's visibility organically but can take time. Our PPC and Google Ad specialists can work with you to get to the top of search engines and your Ad to be seen by as many people as possible.
Quick results where you can get to the top of search engine results almost instantly
PPC targets people who are already interested in your particular product or service
PPC is very specific and can be designed around keywords, location, demographics, and technology, giving you complete control over the process
PPC campaigns are measurable with proven ROI
Read our blog: What is AdWords and should I be using it?
Web design and digital marketing how it should be done
Reach your audience in Warlingham with social media marketing
Facebook, LinkedIn, Twitter and other social media platforms have a major influence and impact on their users. People use social media to connect and share information, so it is important that businesses have a social media presence. We can plan, execute and manage social media campaigns as part of your wider digital marketing strategy.
We can create and manage social media profiles and accounts, and track and build the reputation of your brand across social media.
CR6 copywriting for digital marketing
As SEO experts, we understand the importance of optimising content for search engines.
Great content builds communities, inspires engagement and boosts rankings. Our team of experienced and professional freelance copywriters can turn their hands to creating all types of copy, from web pages, blogs and social content to case studies, marketing content and other words.
For quotes for SEO packages or a free SEO consultation in Warlingham, speak to our team
If you would like to help developing online marketing strategies to help your business attract more customers, please call us. We can be reached on 020 3871 8773 or via email at hello@jj-solutions.com.