Web design and content marketing in Dorking
At JJ Solutions, we provide specialist creative solutions for web design, web development, graphic design and marketing for businesses in Dorking, Reigate, and the surrounding areas of Surrey, London and the South East.
Having a strong online presence in the current marketplace is critical to any Dorking business that wants to reach their full potential. Whether you sell online or not, your website is a shop front for your customers to engage with you and find out more about the products and services you offer. We focus on creating fresh, functional and stylish websites that will make you stand out from the crowd and see a great return on your investment.
We focus on each client individually to understand their aims and brand values because we know every company is different. We work regularly with start-ups and small local businesses right through to international corporations with hundreds of staff. We offer a huge selection of web solution services including bespoke web design and development, SEO, responsive web design, flash applications, CMS and CRS systems, content marketing, copywriting and database architecture at unbeatable prices. Call us for free on 0203 871 8773 today to find out more.
WordPress web design by expert WordPress designers in Westcott
WordPress is a content management system (CMS) and it is easily the most popular CMS on the web. Originally created as a blogging platform, WordPress's power goes way beyond blogging and can be used to build everything from local business websites, through to eCommerce online shops. WordPress now accounts for 20 to 25 per cent of all new websites.
Our small team of expert WordPress designers can build beautiful, immersive and engaging websites that are robust, scalable and easy to navigate. Our creative process is simple and transparent, and we take time to understand your business or brand and your aims.
We can create a WordPress site for your local business that is:
SEO friendly: Search engines love WordPress, so we can ensure your site ranks highly.
Cost-effective: Once we have built your site, we can show you how to update all the content yourself, so you are completely in control of editing content.
Responsive: With WordPress design, you will automatically get the benefit of responsive web design, without the need to develop different sites for different devices.
Offers endless possibilities: As your business grows, we can install plugins that add new features to your site quickly and easily. If we cannot find the right one, we will create a custom plugin that fits your specific need.
Unique: We can create a truly bespoke site that matches your brand, using one of the countless themes available.
Would you like a free quote for a bespoke website? Call 020 3871 8773 for more information.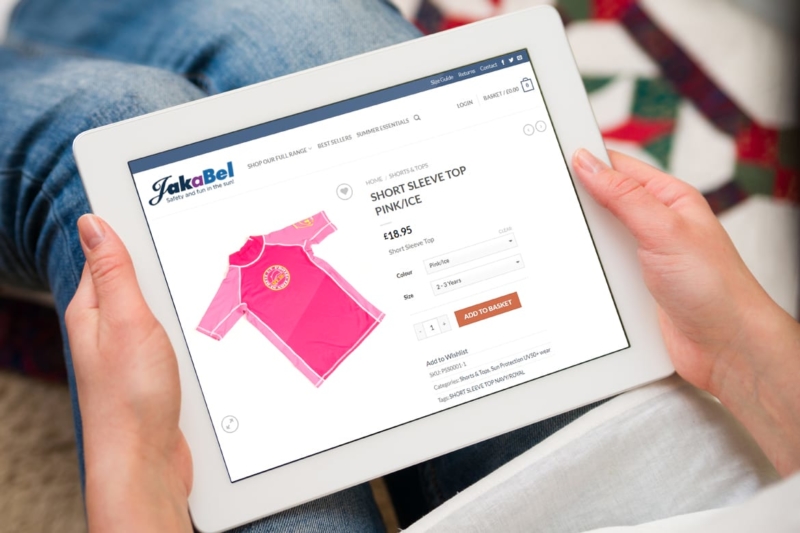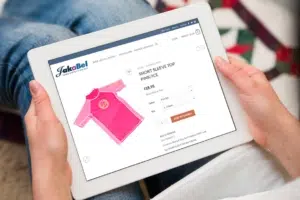 Web design and development in Dorking
We aim to create sites that look great and stand out but we also know about what works when it comes to marketing your business. We will work with you to determine your requirements and also provide constructive advice and suggestions to create a website that looks great but is easy to navigate and is free-flowing to ensure your users can find their way around easily. We've built hundreds of websites – to see more head to our Portfolio page.
As well as creating sites, we can redesign current ones and are experienced in mobile web design. To read our blog about the importance of having a responsive website that works on mobiles, read our blog here. Our prices start at just £299 for three pages (home, content page and contact us form), including free domain and hosting for the first year and email access.
SEO in Dorking
We build every website with Search Engine Optimisation in mind. Many people might say they can complete SEO work for you but many people do not have our expertise and track record. We research competitors and work out the best and most effective keywords for your goals and ultimately, we aim to improve your website ranking above your direct competitors.
Our work speaks for itself and we have created a number of successful SEO campaigns for local companies such as Aquamark Window Cleaning and Dr Alastair Bromhead, which have all ranked in the first page of Google. Prices start at just £499 for our starter SEO package, which includes three hours of keyword research, optimisation of seven pages on site, Google sitemap submission, Google Places optimisation, two landing pages and submission of your site to major search engines.
Interested in our services? Call our Dorking web design team today
To talk to one of our team about web design and development, SEO or any of our other web solutions services, call us free today on 0203 871 8773, send us an email at james@jj-solutions.com, or fill out an online contact form here.
See some of our more recent work