JJ Solutions provides comprehensive, affordable and professional SEO, PPC and digital marketing solutions in Clapham, Wandsworth and Battersea. We deliver tangible and fantastic results helping our customers realise their online potential, ensuring excellent value for money.
James and Jason founded our business in 2001 and since then we have helped hundreds of local businesses, from sole traders to medium and large organisations get online and be seen. Alongside web design and WordPress design and development, we specialise in SEO and inbound marketing. By sending your website to the top of search engines, this means that your potential customers can find you more easily.
We use our first-class knowledge of the most relevant and recent SEO techniques, we can increase traffic to your website to attract new customers, outperform your competitors and so your business becomes more profitable.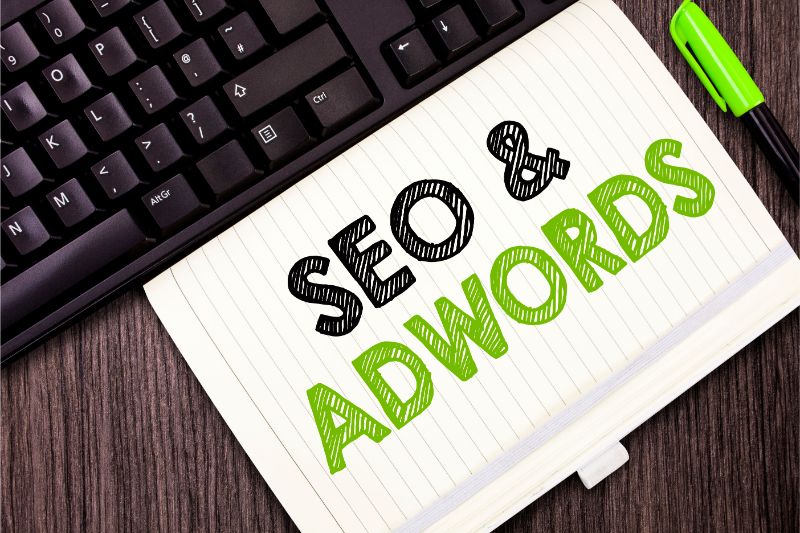 We will work with you or your business to deliver an SEO strategy, so we can outline your goals and objectives. We will start with an SEO audit, and can then look at all options for your digital marketing campaign, including:
PPC or Pay Per Click advertising
Organic SEO
Keyword research
Social media marketing and campaigns
Unique content and copywriting
Local SEO
Technical SEO
Content marketing
Competitor analysis
Systems development
We are growing all the time as a result of client referrals in the local area and offer a direct and tailor-made approach. We are completely transparent about our work and our clients know exactly what we are doing for them. We never tie our clients into long contracts.
Let our App developers and SEO experts manage your website. Contact us now on 020 3871 8873.
Get quick  SEO results with PPC campaigns near Clapham
Pay Per Click, otherwise known as PPC, is an excellent way of getting a quick return on your investment. This paid advertising puts your website in front of the people who are actively searching for the products or services you offer. You only pay when someone clicks on your advert.
PPC allows smaller businesses to play on the same field as larger ones and offers quick results, whilst waiting for slower organic SEO results. Benefits of paid search marketing includes:
Measurable results, so it is clear is adverts are working and you can adjust them as your campaign runs. You can measure everything related to your PPC campaign, including views, clicks, costs, and profits.
Adverts can be designed to focus on the right audience, and this can be based on a number of factors, including keywords, time and date, location and other variables.
Unlike wider SEO strategies and techniques, PPC campaigns are not dependent on changing Google algorithms.
PPC will increase brand awareness around your business or products.
Google Ads and Facebook Ads are exceptionally effective for local search, so people who live nearby can see your offering.
Any PPC campaign can be designed with your budget in mind and it offers highly effective ROI
We can manage your social media campaigns in Clapham
Social media management is all about getting your business noticed online and will benefit your business immensely. If your competitors are using platforms like Facebook, Instagram, LinkedIn, YouTube, and Twitter to boost their businesses, it is important that you are too.
As well as reaching existing customers and new ones, social media allows you to keep people informed of exclusive offers or business news. This will feed into your wider SEO strategy.
Clapham copywriting and website content provision
Are you struggling to find the right words? There is no point in having a website that looks amazing if you do not have the content to match. Here at JJ Solutions, we have a team of experienced copywriters on hand to provide copy and content for websites and other digital marketing copy.
Copywriting and content are an important part of brand perception and how people engage with your website. Our copywriters understand SEO and they will support your digital marketing campaigns and will produce all the copy you need, grabbing people's attention, telling your story and focusing on useful information. Read our blog about whether your website is using the right tone of voice.
For quotes for SEO audits or SEO packages in Clapham, call our search engine consultants
If you are thinking about your website or SEO and need local SEO experts Clapham, please call us now. We can be reached on 020 3871 8773 or via email at hello@jj-solutions.com