When designing a new website, there are many factors that will keep potential customers interested. From drawing them in with high-quality website images to keeping them hooked via persuasive copy, your site will need careful planning to ensure it hits the mark. One of the first steps of the process is to decide which web pages to include in the navigation, leading visitors to the various parts of your site.
Follow these expert tips for choosing your new website navigation.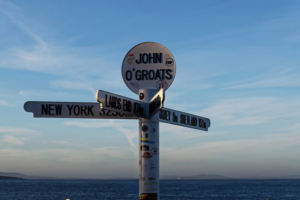 Clear Navigation
When visitors land on a website, they should find what they need quickly and easily. Your home page is simply an introduction to your company and the types of products and services you offer, guiding others to the right part of your site. For example, you may offer gardening services, but if someone wants something more specific, such as new turf laying, they'll then head to a dedicated page for this service, where you can go into more detail about turfing solutions.
Well Named Site Areas
There's nothing worse for website visitors than having to dig deep to find the information they're looking for. It shouldn't be complicated to identify whether a company provides what's required, so make sure your page names are clear and concise. So, if you have a price list, make a clearly named page for this, such as 'Fees' or 'Our Prices'.
Helpful Guidance
A clear navigation menu at the top of your website helps visitors to find their way around your site, whatever page they're currently reading, but this doesn't mean you can't include links to other pages elsewhere. For example, a great option is to add a grid of different services to your home page, which clearly shows the different options for customers and where they can read more about the product or service they require.
SEO & AdWords Plans
To make an impact, it's better to split your web pages into the different niches or services you offer from day one. This will appeal to potential clients who want to read about the specific service they need, and it can also help with your SEO plans. If planning Google AdWords campaigns, PPC ads should point to a relevant page about a particular product or service you're targeting. For example, if your adverts are about 'UPVC windows', you should have a dedicated page for this on your website to give the ad a higher quality score, increasing the chance of converting visitors into paying customers.
Other Web Pages to Consider
As well as services offered, other web pages you may want to consider are About Us or Why Choose Us?, FAQs, a Blog (e.g. tips and guides), Case Studies, Prices, Testimonials, a Gallery and Contact sections. These will help build trust with clients, showcase your work and expertise, provide more useful information and let people know how to get in touch.
Let us help you build a professional new website.
JJ Solutions offers web design services, including responsive websites, SEO, pay-per-click and content writing solutions. If you'd like a no-obligation chat about what we can do for you, contact us now.