Oxshott SEO & Google Ads Support
Local specialist SEO agency near Oxshott, Surrey
If you are looking for a digital marketing, PPC or SEO agency in Oxshott, Stoke d'Abernon or one of the nearby areas of Surrey, JJ Solutions offers a comprehensive range of services to clients of all sizes. We can open up a whole new world of opportunities online by making your website work harder for you.
James and Jason are digital marketing, SEO and web design experts with more than 18 years' experience. We pride ourselves on our transparent, personalised and tailored service, where we offer unique and creative solutions to your SEO and inbound marketing.
We understand that in order to maximise your digital presence, your strategy will need to span several areas in order to have maximum impact. From social media management and Pay Per Click Google Ads, through to creative copywriting and content for websites, we have the tools, expertise and experience to help your business thrive.
We know that a 'one-size-fits-all' approach does not work when it comes to SEO and social media and our methods are always bespoke to you. Whether you are a small start-up or a large organisation, we will give you time and attention, so we understand your goals and aspirations for your business or brand. Our existing clients range across all sectors.
Interested to hear more about our budget-friendly SEO packages? Call our App developers and SEO consultants now on 020 3871 8873.
Web design and digital marketing how it should be done
Our SEO consultants can help all businesses in and around Stoke d'Abernon (KT10)
We are WordPress and web design experts and design our clients' user-friendly, slick and functional sites. But how do people find your site? This is where SEO comes in. 93 percent of online experiences start with a search engine and people often research what they are looking for before making buying decisions.
We can create more opportunities for our clients by driving more search engine traffic to their sites, using a number of targeted keywords. We use rigorous research and undertake an extensive audit, and then use the most advanced tools and analytics to develop a strategy that works for you.
Benefits of SEO include:
Targets quality traffic: One of the big advantages of SEO is that it is an inbound marketing strategy and you can actively target users who are searching for information related to your services or industry.
Create user-friendly sites: In making a website easier to navigate for search engines, it makes them smoother and faster for users.
Boost brand awareness: When your website ranks more highly, it will boost brand exposure and instils trust.
Increases ROI: SEO provides quantifiable and trackable results and we can drill down the detail to see who has interacted with your site.
Increased traffic: The first page of organic results is where most people look when they try to find something. SEO provides significant traffic increases to your site.
We can help you become to go-to business in your local area and help you improve both your local and national reach. We offer our SEO services throughout the nearby areas, including in Teddington and Twickenham.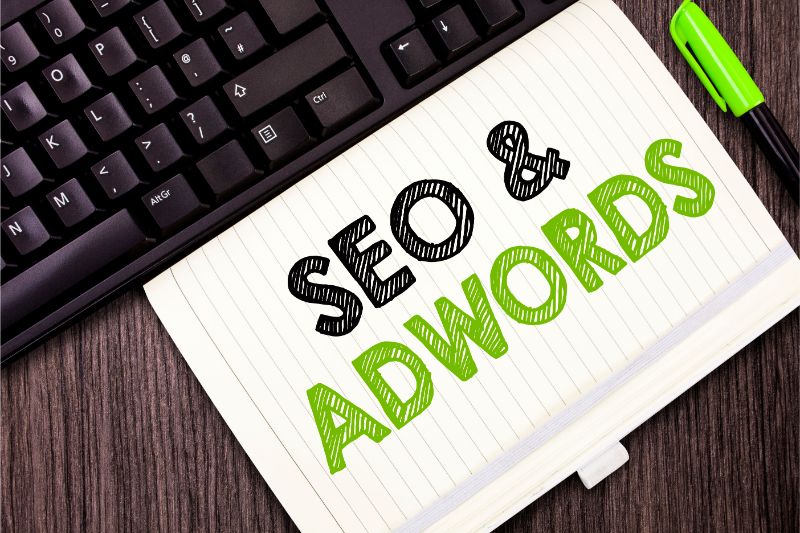 Oxshott PPC agency
Paid Search marketing, including Pay Per Click (PPC), can be an excellent way to drive relevant traffic to your site. Our Google Ad consultants can help you get the best out of Google Ads and ensure return on investment, generate new leads and increase sales. PPC also allows you to target your campaigns based on location, demographics and other variables, allowing for data-driven decisions.
Our dedicated PPC management team and Google Ad experts will work constantly with you to increase your ROI and to make sure your advertising works harder for longer. Read our blog on: What is AdWords and should I be using it?
Social media and social media management in KT10
Social media plays a huge part in our daily lives. We can help you implement a successful social media strategy, across sites like Facebook, LinkedIn, and Twitter and can manage this for you. This will boost your brand, grow a community of people based around your business or brand and help you maximise your reach.
For SEO, copywriting or digital marketing quotes in Oxshott, call our SEO agency
Call now on 020 3871 8773 or email us at hello@jj-solutions.com