Boost exposure with our SEO agency near Horley, Surrey
Web design and digital marketing how it should be done
Our SEO agency is one of the leading digital marketing companies working for businesses in and around Horley, Redhill and the wider areas of Surrey. Our internet marketing services will help you dominate search results, so we position your business ahead of your competitors.
With over 15 years of industry experience, our search engine specialists use their expert knowledge of SEO best practice and changing algorithms, so we can tailor our services to suit your business needs.
Our inbound marketing services includes:
Search Engine Optimisation (SEO)
Social media management and marketing
Pay Per Click services
Copywriting and content management
Search engine optimisation is the process of making your website as user-friendly as possible, so you rank higher in search engines, like Google, Bing and Yahoo. Our App developers and SEO experts, James and Jason, will work closely with you to devise an SEO strategy that works. We work throughout the local areas and can offer local SEO in Morden and throughout Surrey.
Unlike some agencies, we never make false promises to make your site number one within a week or 100 per cent increase in web hits but we can offer you a focused strategy that will work for your business. We deliver a range of SEO packages and audits and always deliver detailed reports, with details of your campaign.
Our SEO packages will:
Improve brand credibility: If your business site ranks highly within Google, people are more likely to think it is trustworthy. People believe the most relevant sites rank first, so they will assume you offer the best.
Increased traffic: Top positions within search engines receive the majority of clicks, so effective SEO will drive traffic to your site.
ROI: SEO offers trackable and quantifiable results and we can track all aspects of your campaign to offer return on investment (ROI).
Improved Usability: As you make your site easier to navigate, SEO helps to create a smoother and faster website for users.
Boosts brand awareness: Having your website listed more highly within search engines will mean more exposure and better brand awareness.
Better conversion rates: SEO-optimised websites load faster and are compatible with mobiles and tablets. This means you are visitors are more likely to become subscribers or  returning visitors.
Bypass the competitive: It is worth noting that if your local competitors have an SEP strategy, it is important that you have one in place to stay ahead of the competition.
Whatever your marketing goals, we can help. Call us to find out more about our SEO services on 020 3871 8873. We also offer excellent web and WordPress websites in Horley.
Pay Per Click advertising campaigns and PPC management near you in Redhill (RH1)
Pay Per Click (PPC) offers a quick, effective and powerful way to advertise online. This allows you to appear in paid search results for maximum visibility. Our PPC agency can review your current PPC campaign or create a new PPC campaign to set you up for sustainable success. By using the right keywords, our Google Ad experts can help you improve brand awareness and boost ROI at a relatively low cost.
If you are a business looking for fast results our AdWords consultants can help you grow your online presence, generate more business and boost sales. Read our blog about the benefits of SEO and PPC.
Horley social media marketing and social media management
Social media offers businesses the platform to reach millions of customers within seconds. Did you know that 3 in 4 internet users have a social media account? Platforms like Twitter, Instagram, Facebook, LinkedIn and Pinterest all have individual benefits and we can create a social media marketing campaign tailored around the need of your business and your goals.
We can provide ongoing social media management that focuses on driving new business leads, engaging the community and building a positive brand images.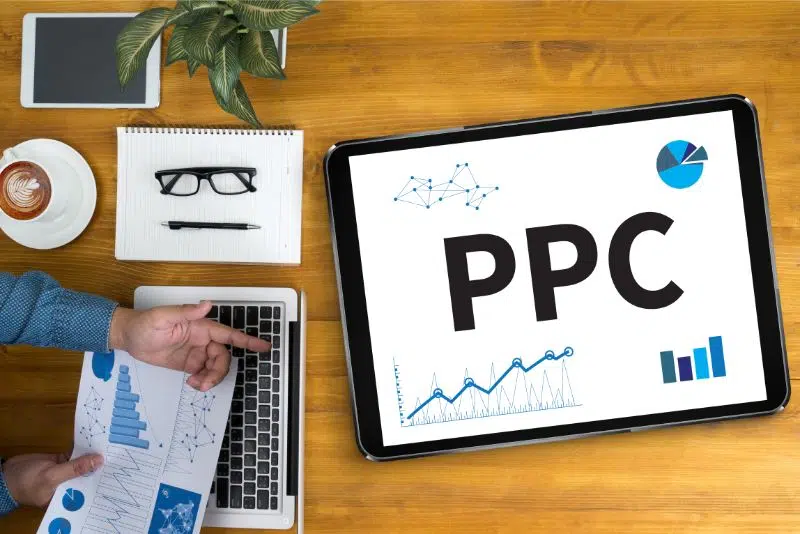 Stoke d'Abernon Pay per Click services
We connect businesses and brands to customers using clever PPC marketing and PPC management. Our Google Ads specialists will create the most effective PPC campaign for your business, so you can grow sales, attract new website visitors and keep customers happy.
Our Google ad experts and adword consultants will:
Ensure your ads get found by the right people when they are looking for the things that your offer
Target customers in different areas, regions or cities
Deliver a PPC campaign to any budget
Let our social media experts in Downside help you create connections
Creating an effective social media presence is a sure-fire way of building brand awareness, boosting your reputation and showcasing your work. Recommendations and developing a community across social media are a great way for others to endorse your business leading to greater trust. It is also a great way to gauge customer feedback and interact with customers.
Our social media experts can promote your business across all platforms, including Facebook, Instagram, Twitter and Google+ and offer ongoing social media management to keep your business relevant.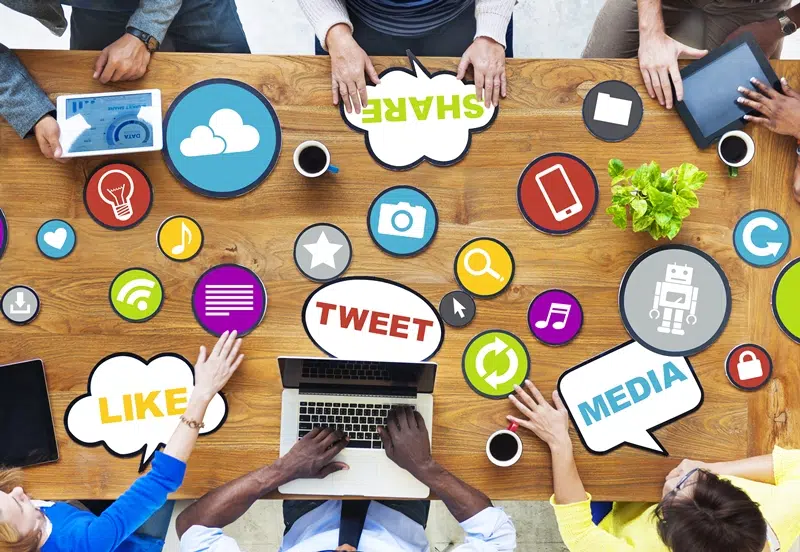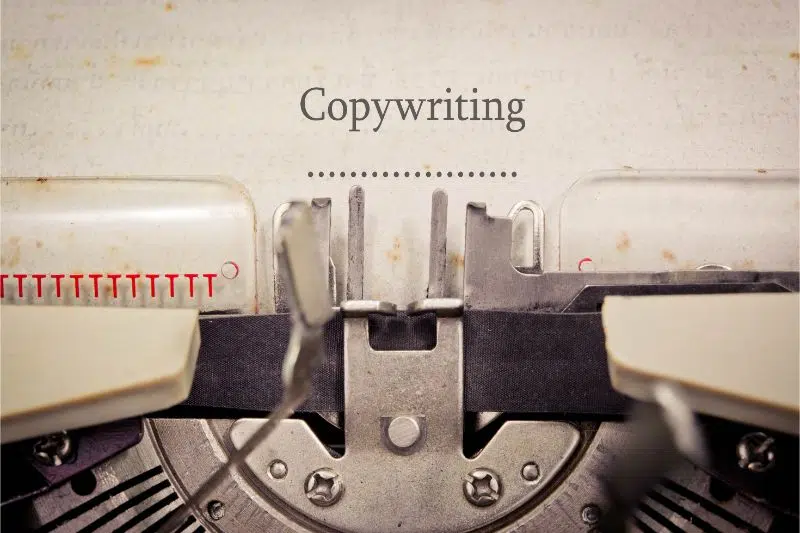 Copywriting and copy for websites in RH1
The most successful brands have carefully curated content to inspire and entertain their customers. Our team of expert copywriters, who have backgrounds as authors, journalists and digital content specialists, can develop all types of content for websites that will meet the needs of our clients and 'speak' to their customers.
Contact us today for a SEO quote in Horley
Call James and Jason now on 020 3871 8773. Alternatively, you can email us at hello@jj-solutions.com