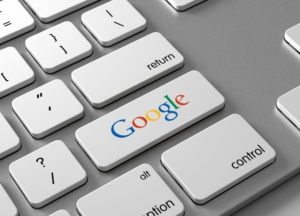 Search engine optimisation (SEO) is all about pleasing Google. The search giant updates its algorithms regularly, and it's up to businesses to stay ahead of the game and ensure they're giving Google all the right signals.
With the help of a Surrey SEO professional, your business could also rise to the top of Google's search rankings, but you need to ensure you're doing everything right.
Here are 9 essential things you'll need to check if you want Google to love your site and give it the prominence it deserves in search.
1. Use Keywords Wisely
It's impossible to write a blog about SEO without mentioning keywords. Keywords are the foundation of any successful SEO campaign. If you haven't defined your keywords yet, JJ Solutions' SEO specialists will research the market to find keywords that define your brand.
Don't repeat keywords unnaturally, and don't try to cram as many keywords into your copy as possible. Make sure they're incorporated naturally, in 'real' English and without any awkward phrasing. Keywords don't necessarily have to be two or three words, either; mix short and long tail keywords to give Google plenty to go on.
2. Create a Site Map
When Google scans your site for content and themes, its spiders also look for a site map. The site map is a document that tells the search engine where everything is, and it's a big factor in getting your site indexed correctly.
You can create a site map by hand, but unless your site is tiny, it's not a practical undertaking. You're better off having the site map generated automatically. Most content management systems (CMS), including WordPress, can be enhanced with site map plugins that will regenerate the site map every so often. Set it up, test it and that's it: you can forget it's even there.
3. Check For Duplicate Content
Google wants to see quality content, original thought and authoritative authors. When you publish any new content to your website, you must make sure it's 100 per cent new and unique. That means you must make sure your content isn't copied from another website, and you'll also need to ensure you don't republish copy that's already on another page.
Duplicate content is a bit of a tricky issue. If you hire a blogger, they might be copying content from another site without your knowledge, so that's something to watch out for. But sometimes it's not your fault: your CMS might be duplicating pages without your knowledge. If you suspect you have a duplicate content problem, we can conduct a full website audit to find out what's gone wrong.
4. Optimise Your URLs
We've already covered the importance of keywords; they need to be included in all of the prominent areas on each page. That means including keywords in your page title, your description and your page URL.
If you have a blog, your CMS should automatically convert the title of your article into the page slug. But if your WordPress blog hasn't been correctly set up, it might append a number instead. If you need help getting keywords into your URLs, we'll review your settings and get everything working the way it should be.
5. Use Google Authorship
Have you noticed that some search results have pictures of the author next to them? That's Google Authorship in action. Bloggers set up a link between their blog and their Google+ profile so that their articles are shown with a thumbnail image, and those images give their blog posts credibility in search results.
When you publish content on your blog, you should make sure you have Google Authorship set up and functioning correctly for the best click-through rates. If you're not sure how to achieve this, we can help.
6. Promote Your Location
This tip's essential for anyone with a bricks and mortar store. If your visitors are likely to drop by to make a purchase, Google needs to know where you're located – and that means ensuring your location data is prominently displayed.
On your website, don't hide your location away on a page nobody ever visits. Make it obvious. Add it in the page footer and on your contact page, and make sure you embed a Google Map. You can also improve your local SEO with Google+ Local and Google Places listings. We'll set them up for you.
7. Write Meta Descriptions
A few years ago, webmasters were obsessed with cramming hundreds of meta keywords into each page to try to game search results. Google subsequently began to ignore meta keywords. But meta descriptions are a different matter entirely: your meta description could make a huge difference to the visibility of your site.
In search results, your meta description appears below the page title: if you don't provide one, a random chunk of content will be displayed instead. For the best possible click-through rates, always create a meta description by hand (and include keywords). Ask us if you're not sure how it's done.
8. Watch Your Word Count
When we pair our clients with a freelance copywriter, they often ask how long a blog post should be in order to attract Google's attention. There's no clear-cut answer. Some businesses do very well with short blogs, whereas others need longer articles to attract plenty of incoming links.
In general, common sense is key. Your website's home page isn't the place to post that 3,000 word white paper. And a 150-word blog post is unlikely to offer much value in Google's eyes. Use content appropriately according to the purpose of the page and the desired audience. If you're not sure what's working, we can run tests to help you fine-tune your content strategy and improve your web copy.
9. Get Incoming Links
In order to please Google, your content needs to be of a high enough quality that it's attracting plenty of incoming links. The more links you get, the more authoritative your site is seen to be, and that helps to push you up Google's search results.
In order to get links, ask JJ Solutions to come up with a full content strategy designed to encourage likes and shares. We can also publish content on third party websites to increase the number of links you receive.
Pleasing Google is Simple…
…Providing you have expert help. For more information about our content curation, optimisation and link building services, contact JJ Solutions today.