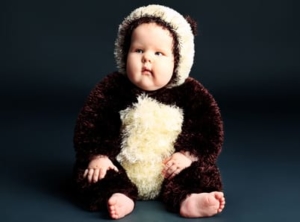 Each year, Google undertakes hundreds of updates to its algorithm as it seeks to weed out poor quality content. Despite the efforts of Bing and others, around nine out of every ten European web searches are performed using Google, and Google maintains this bone-crushingly tight grip by refining the results it produces to make them as useful as possible.
While Google doesn't announce all of its incremental changes, it does warn web-masters of any major changes so website owners can make alterations before the next time a web-crawler visits a site. One of these major updates was called Panda, which was launched in February 2011.
Crowning Content
You've heard it before: content is king. And Panda was the moment that content was officially crowned. Google believes an authoritative site is one that contains plenty of unique, informative and well written content.
Panda's main job was to reward such sites, and penalise sites that were low on content, had badly written content, or had content that had been plagiarised.
The Panda update instantly affected the ranking of around 12% of internet sites. News websites and social networking sites rose up the rankings. In the UK, The Guardian's website saw an increase in visibility of over 70%, and The Telegraph's site 56%.
The biggest losers were content farms like eHow, EzineArticles and other similar sites. These had long allowed free submissions to build links for authors, but much of the content was not up to scratch. These sites were riddled with poorly-worded articles, or ones that the publisher had simply copied from elsewhere.
The Pandemic
Others sites that were hit by Panda were sites that offered vouchers and discounts, review sites and price comparison sites, all of which were associated with poor and low-quality content. Unfortunately, there was a backlash. Small businesses, who had small budgets, said Google was penalising them for making best use of limited content marketing funds.
After this, Google released guides on how small businesses could successfully manage sites to give them the best chances of visibility. It has consistently emphasised that content will win out, and the best content will rise to the top.
Taming the Panda
Responding to Panda is not difficult as long as some basic rules are followed:
Update frequently. Ideally, your site should be updated twice a week at a minimum, and a blog is the easiest way to ensure this. A site that is left stale is not engaging its users.
Choose topics wisely. You're looking for relevant, helpful, informative topics that people will find as a result of an organic search.
Prune your archives. Content that has been hanging around a while needs to be refreshed, removed or replaced.
Publish original ideas. Content should never been copied, scraped or duplicated.
Add detail. The days of 250-word blog posts are long gone, and longer articles with more detail will naturally lend themselves to a higher overall quality.
Pay attention to navigation. Sites should be logically organised and easy to navigate.
Add value. Sites that have been written specifically to appease web-crawlers will be penalised: you must appeal to a human readership. A site can avoid bouncing visitors by giving them plenty of reasons to remain, such as publishing more engaging content and assisting visitors with advice.
Expert Content Advice
Google's Panda was a ferocious beast, but only the grey hat SEOs were in fear of it. To ensure your site meets Google's high standards for content, ask JJ Solutions for a SEO consultation today.